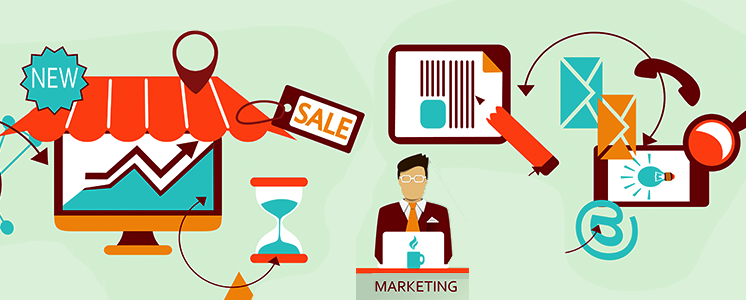 Many businesses rely solely on Facebook to reach potential customers. They have no web site, don't collect email address, mobile numbers, or any other information on visitors and likely customers. This is not only losing existing customers, it is very likely you are missing most likely future customers.
Use what you OWN first, like your website! Spread your risk out, just like you do when you invest. This means using a system whereby you can post to MANY other places, to include FaceBook, but also not exclude blogs and many other social websites.
Some potential customers are not on Facebook, thus never see your posts.
Facebook is balancing content, which means they are not delivering messages that are mostly business in nature, so your fans aren't even seeing anything.
If possible customers, your demographics, are young, or might be young, you will miss many possible new customers.
Facebook is a very big business, but big businesses can still fail and do! Who do you think owns everything you post in FaceBook and all your contacts there? FaceBook does!
Facebook can block you or, more likely, begin to charge you for ALL business-related posts. They have already started down this path.
"Facebook now uses a complex algorithm... ...there was outrage recently when some page managers & marketers realized Facebook's algorithm was showing their posts to fewer of their fans." Source
BIG DATA!!
When we launched LoyaltyNoggin we knew there was a huge problem in that small businesses had no means through which to gather Big Data. Some made the effort to produce a website and collect emails, but rarely do they gather this information in one place and on all channels.
Regarding FaceBook… "...organic reach -- which Facebook defines as "the number of unique people who saw your post in News Feed or on your page" and marketers recognize as essentially free advertising —has taken a nosedive."
Source
Work with an online marketing firm, and online solutions provider, that has the ability to collect Big Data on your visitors, customers and even those who log into your network at many different touch points. This will nearly eliminate the risk that you might lose contact with existing customers and greatly increase the chances that you will attain new traffic, new loyal customers, fans, etc.
"There are varieties of ways by which internet marketers are able to gather data for their marketing needs. Which data collection strategies will best fit your marketing campaigns will depend upon what types of technologies you are using and whether it is optimized in collecting the specific data you need for your marketing campaigns."
Source
Below is a list of ways via which you should be collecting and mining data…
Via routers, or Hotspots that you supply at no cost!
From your internet based forms. These should tie into one CMS and give you the ability to connect people who give you say an email address, then run that against another system to provide their social sites, pictures and more!
Using various types of analytics, from Google, to phone tracking.
And so much more!
Ask an online marketing guru at LoyaltyNoggin how to achieve Big Data collection! It is much less expensive than you think!!